Now Open
A gorgeous spacious studio boosting natural light, high architechtural ceilings & polished concrete floors. In our state of the art workout studio you'll find top of the line rowformer beds arranged around a mirror lined room with designer lighting features. Our trainers will keep you so busy feeling the burn you won't have time to take photos in here.
FACILITIES:
Situated in the heart of the Northern Gold Coast,
Strong Pilates Hope Island is convienently located in Hope Island Marketplace which is home to Woolworths, Aldi and 20 other speciality stores all above 200 underground carparks.
Studio is equipped with:
Lockers.
Toilet/Changeroom
Off-street parking (main entrance to mall)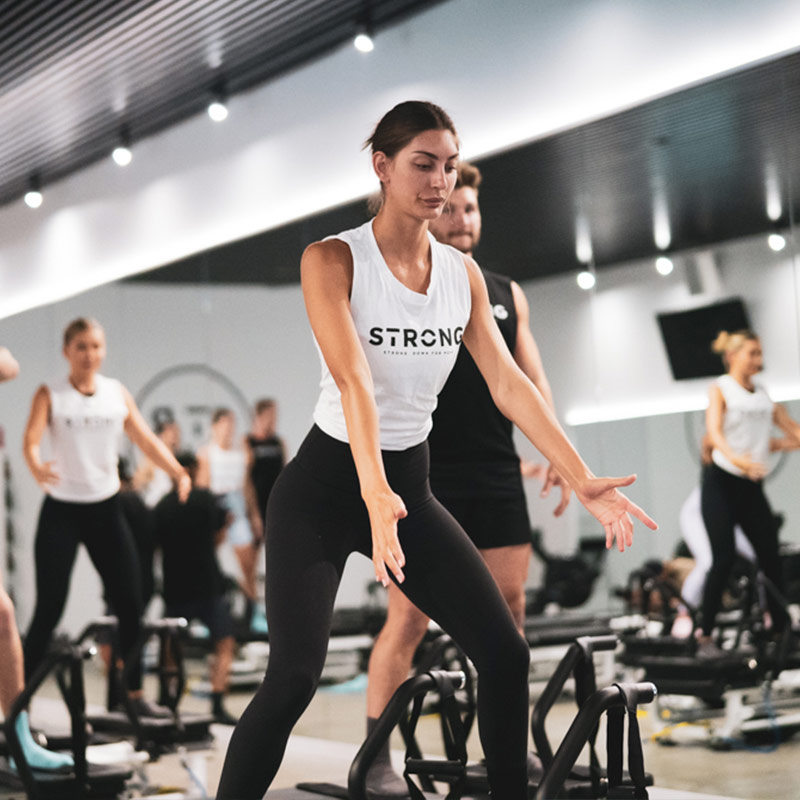 SO WHAT IS STRONG?
There's more to strong than muscles.
There's strong minds, bodies, friendships, and beats.
There's the kind of strong that starts on the inside and shines through to the outside.
That gets up before the second alarm and gets down to get more. More out of your workout, more out of your week, more out of your life.
STRONG:

a fitness experience with more. 45 minutes of pilates-inspired resistance training with a side of rowing. A different class each day, all day. Are you down?
I'M READY. LETS GET STRONG.
NEW TO STRONG
Let's book your first STRONG session.
STRONG MEMBERS
Are you Down For More? Book now.
STRONG Hope Island
Location & Contact Details